Automated Social Media Enhancement
Improve the ROI of your posts. Automagically.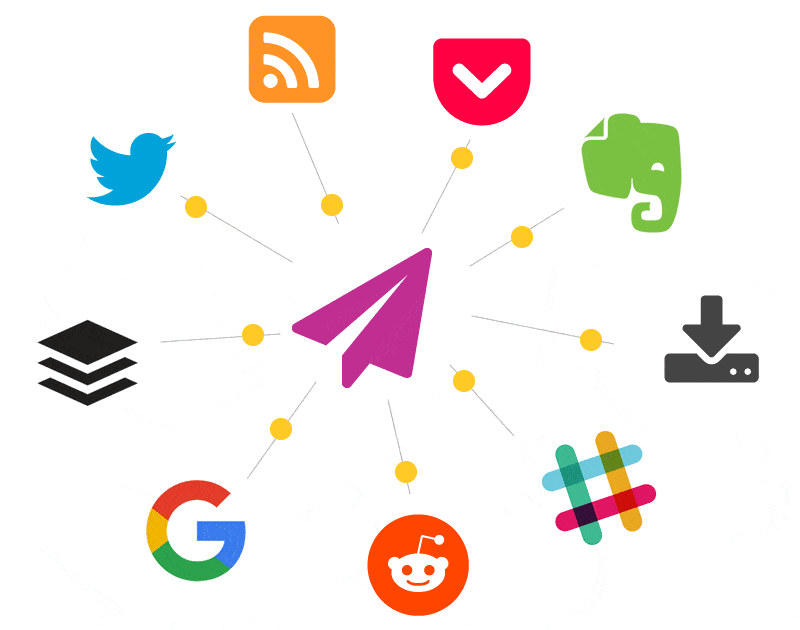 ---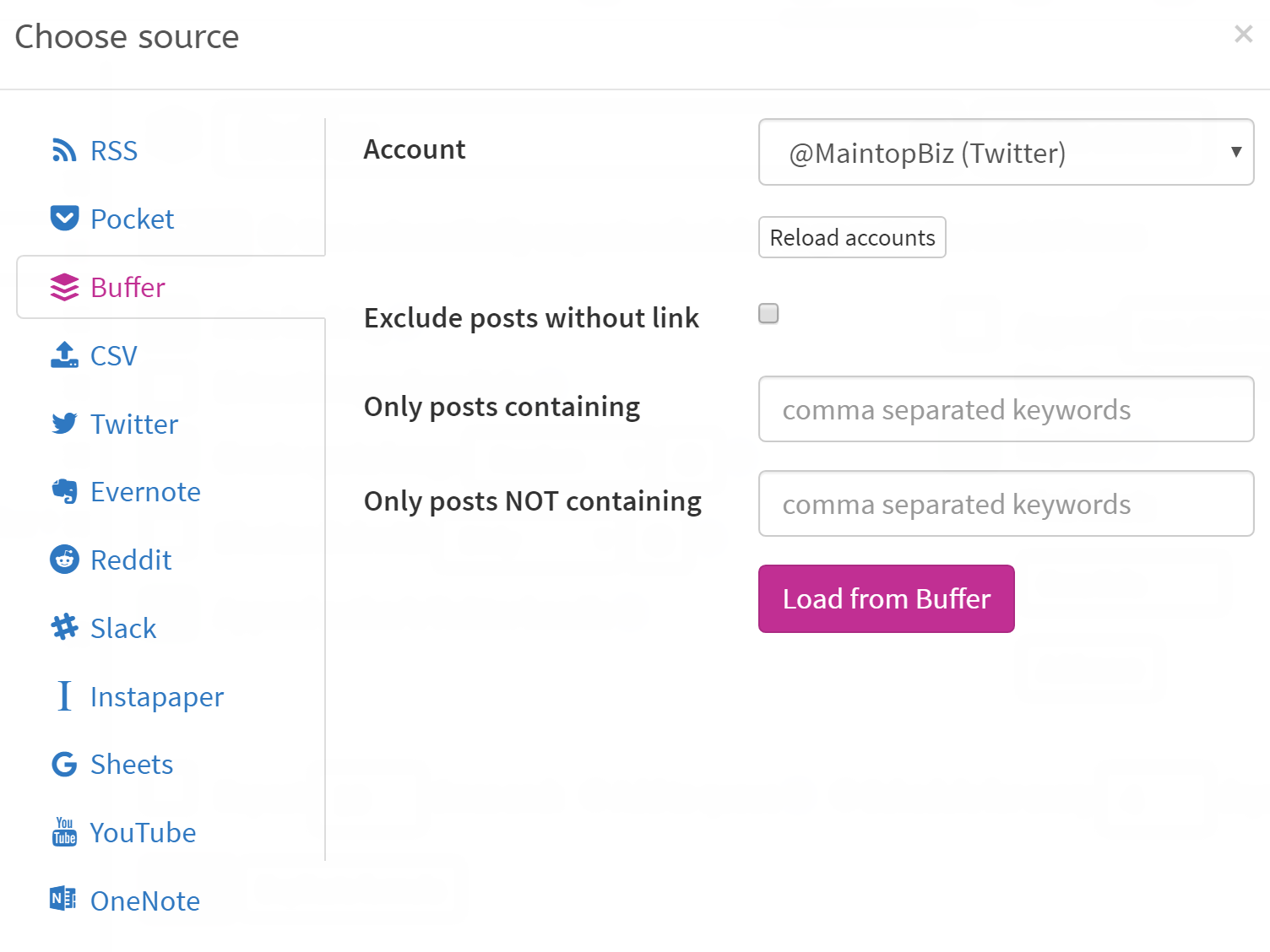 1) Connect the tools you already use
Connect unlimited content sources to RitePush - works with Buffer, Pocket, Evernote, RSS, shared Google Sheet files or CSV files and many more!
---
2) Set up enhance formulas
Create formulas that auto-hashtag your posts, add images, emojis, link CTAs and more. Apply the formula to dozens of posts in one click or let it run fully automatically.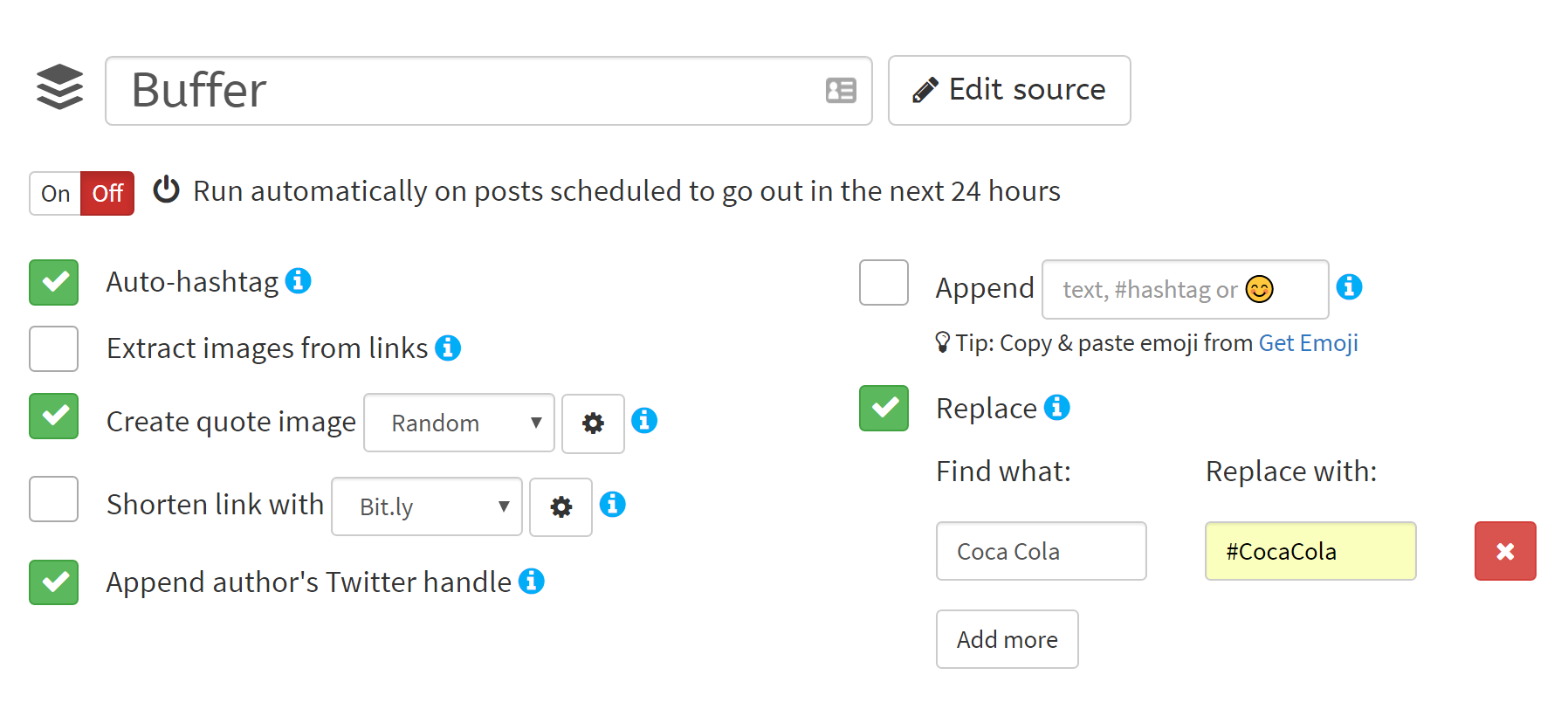 ---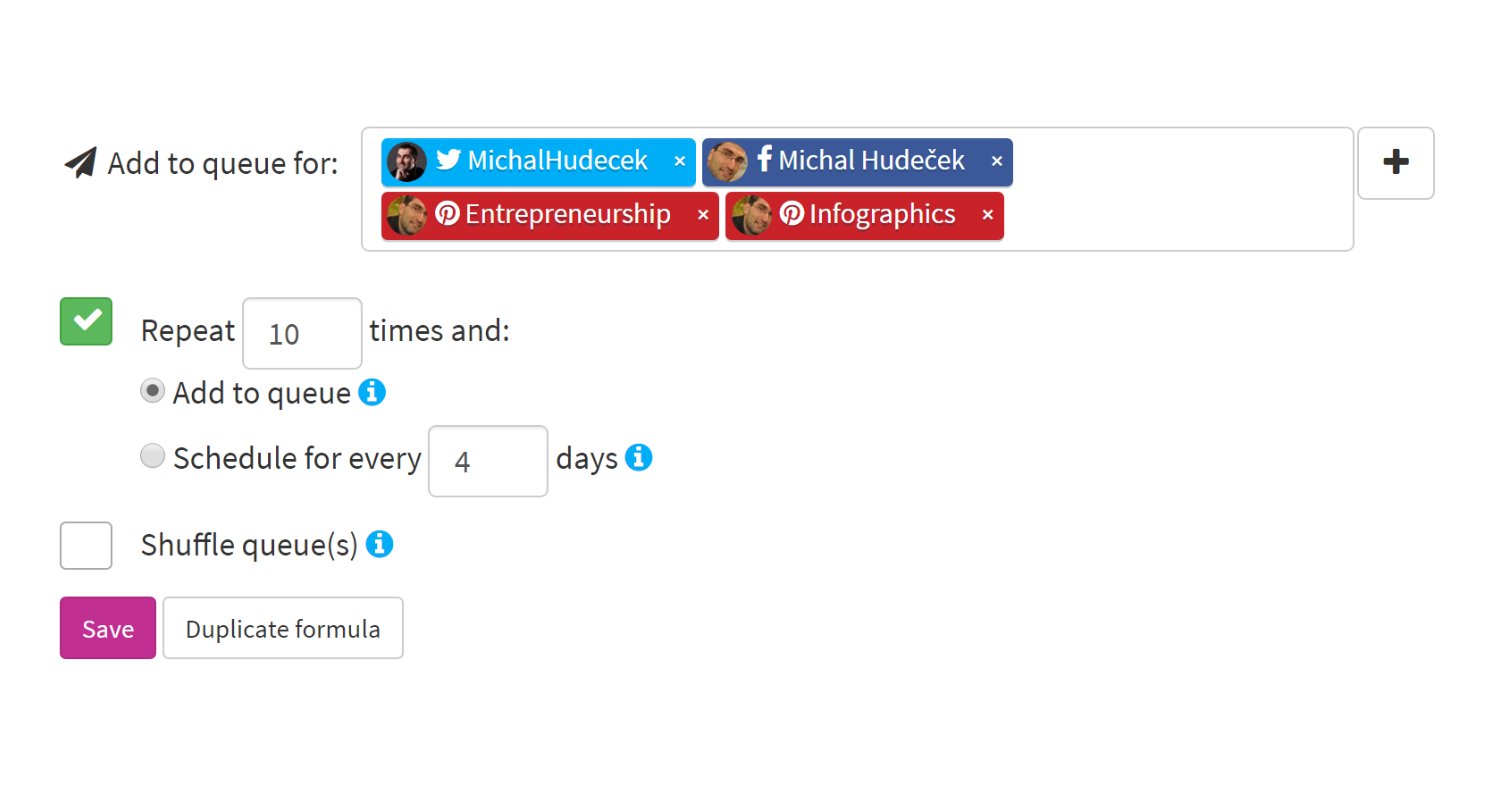 3) Schedule & repeat
Choose RiteForge, Buffer or Sendible for scheduling and populate your social presence for days or weeks - in minutes. Set up if and how the posts should repeat.
---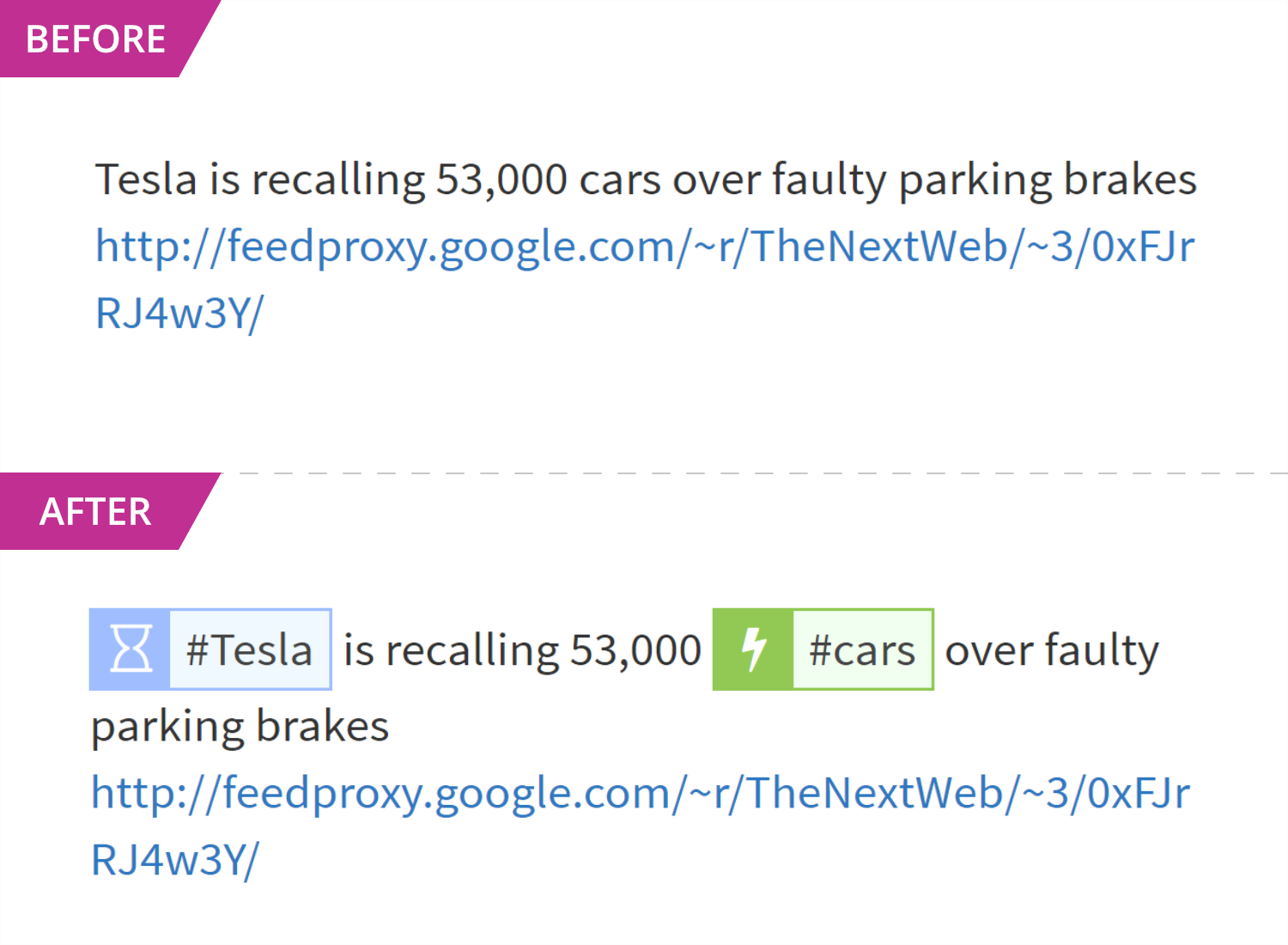 Auto-hashtag
Hashtags increase post reach & engagement.
Auto-hashtag your posts with hashtags that are both relevant and currently trending.
---
Auto-emojify
Emojis significantly increase engagement of the post.
Automatically add relevant emojis to your post.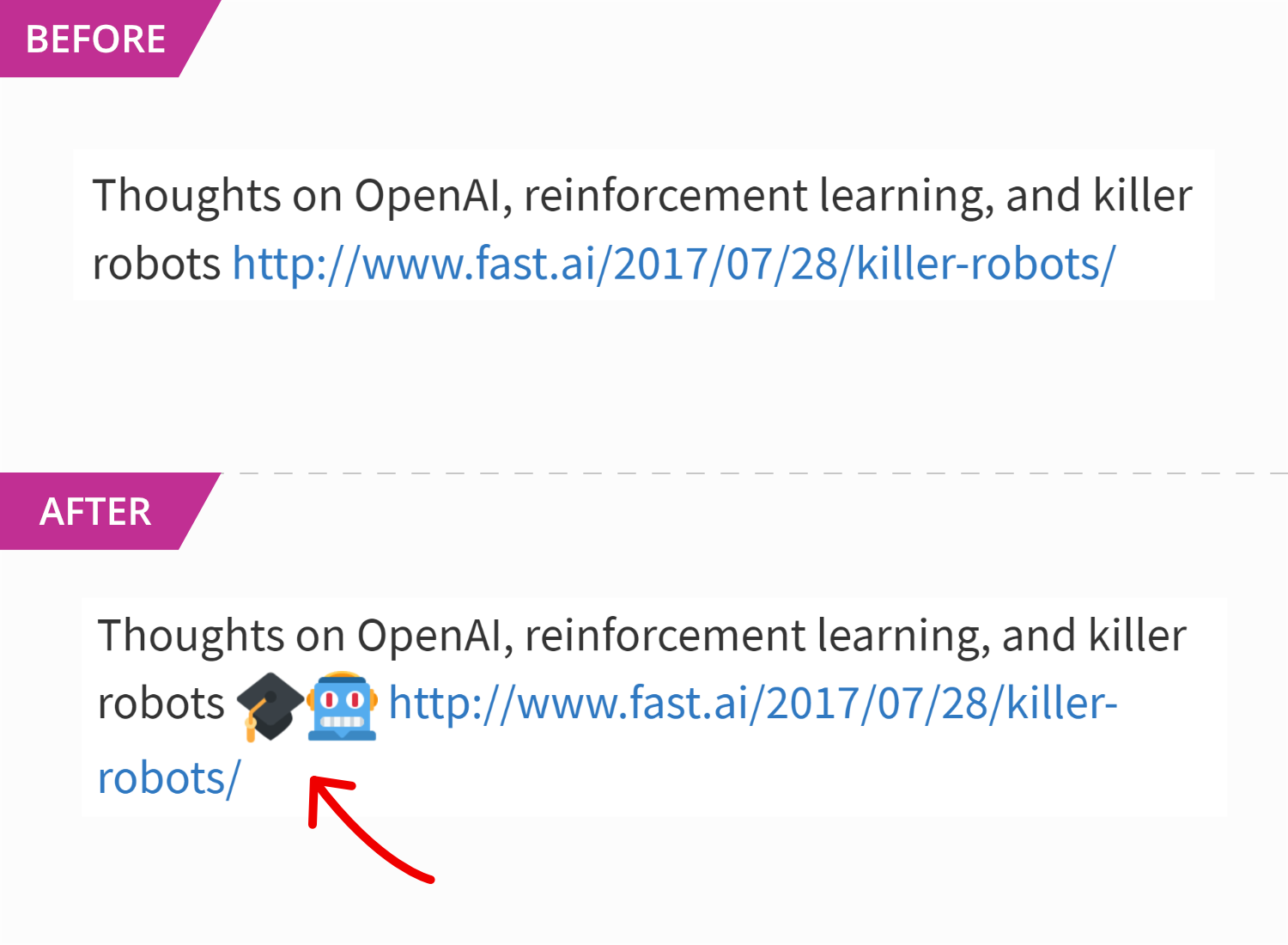 ---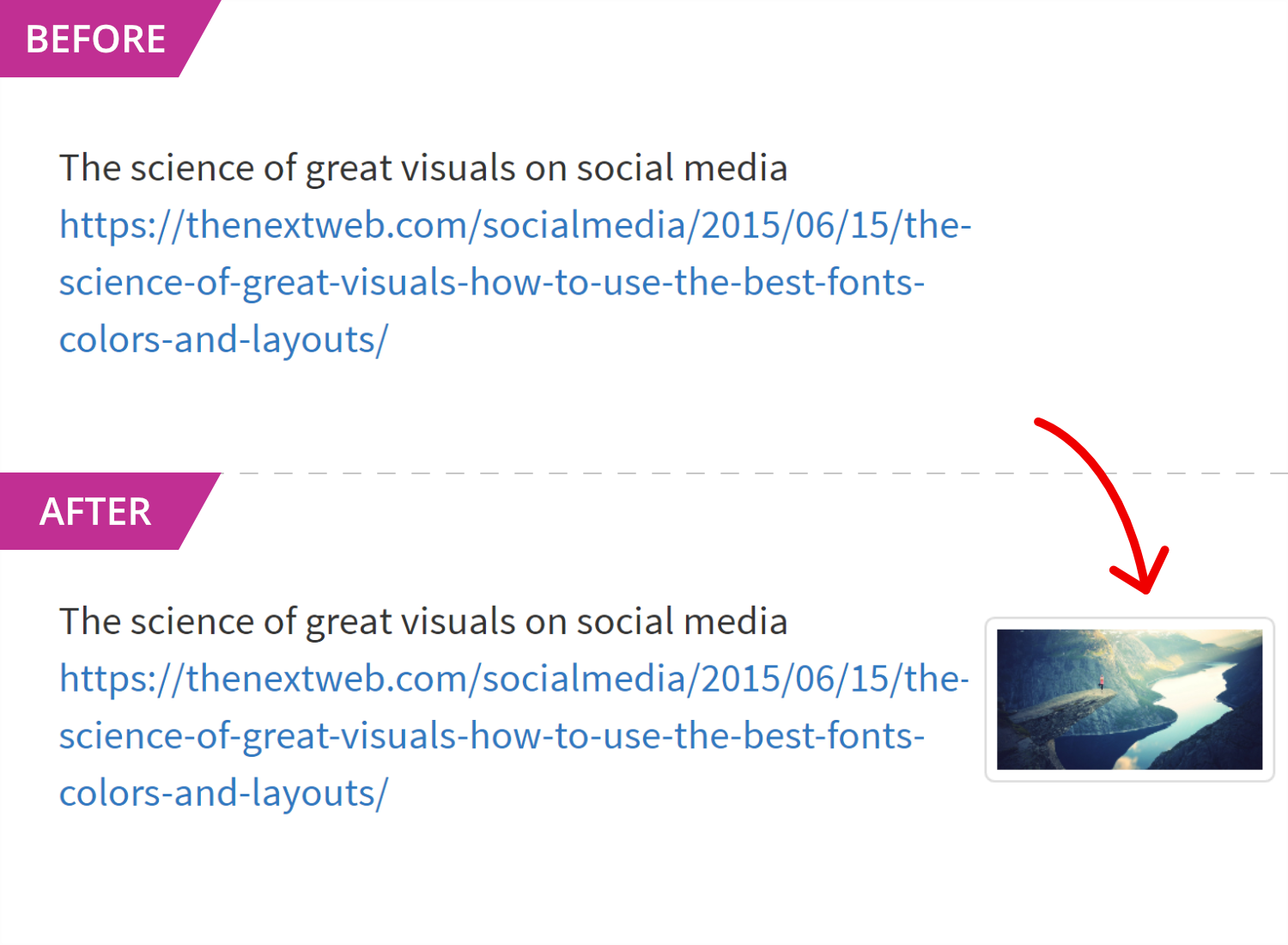 Extract images from links
Link images draw attention to your post.
Automatically attach an image extracted from meta tags in a link in your post.
---
Create image/GIF from template
Quote images increase likes and shares.
Automatically create beautiful images from text. Post text is replaced with page title. Ideal for creating customer quotes from Google Sheets or quoting parts of articles.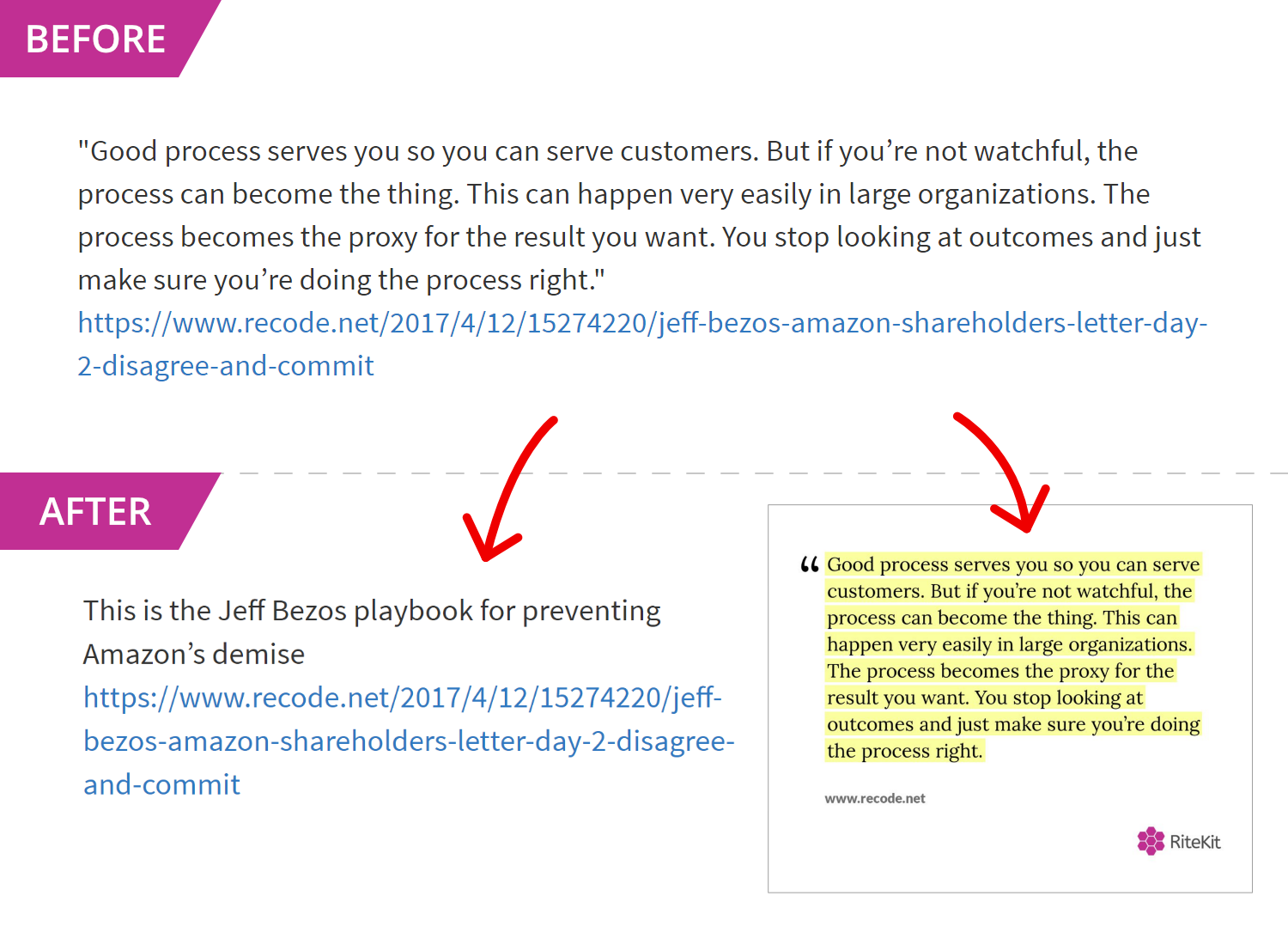 ---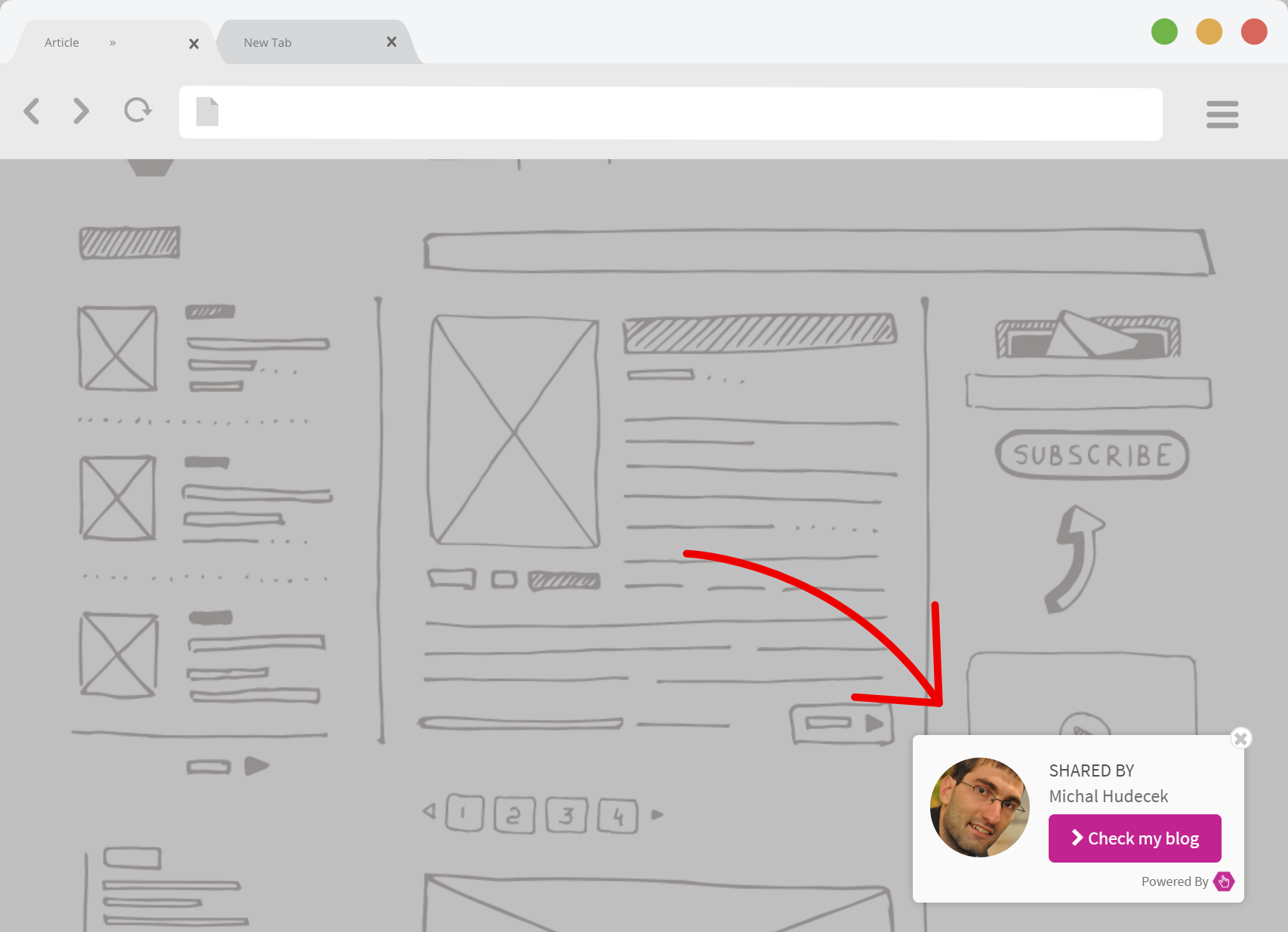 Shorten link with CTA
CTAs promote your brand on all links you share
Automatically shorten links with a button, image or video CTA. One CTA style included in RitePush, more can be purchased at Rite.ly. Full branding including custom domains, too.
---
Append author's Twitter handle
Mentioning author of an article increases engagement & reach of your post
Automatically @mention author of an article extracted from link meta data.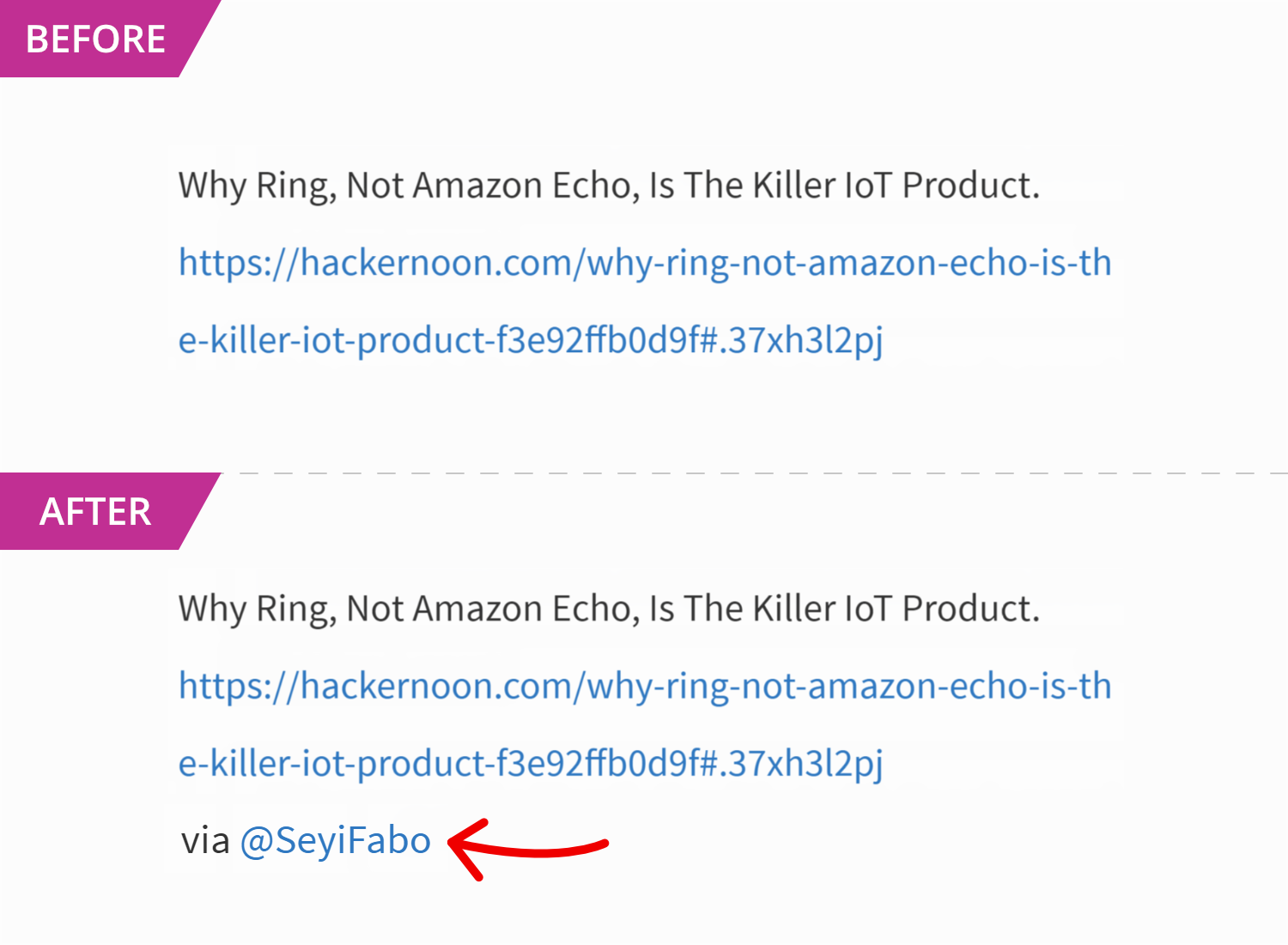 ---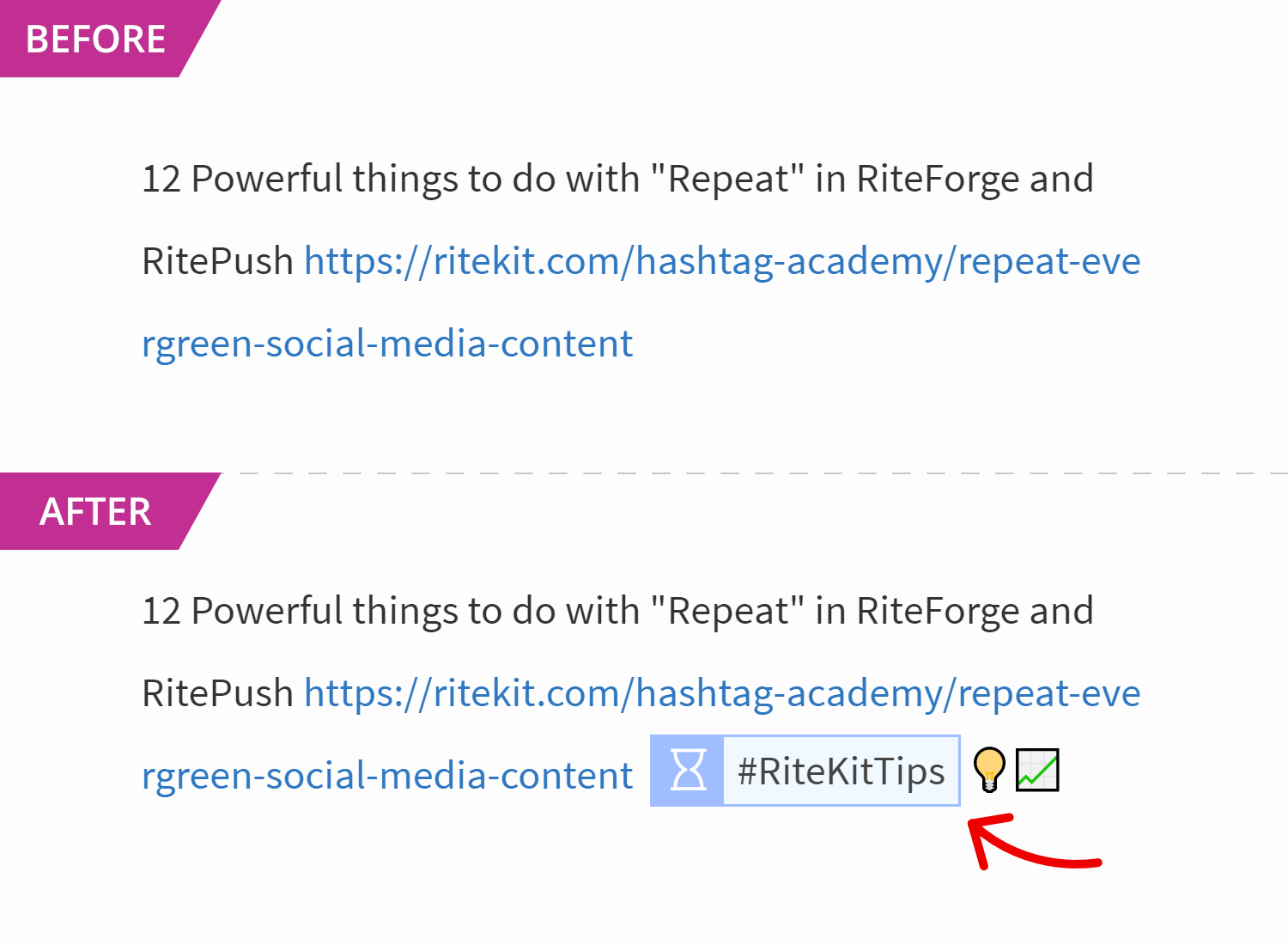 Append text, hashtag or emoji
Brand hashtags increase awareness and discussion
Automatically add any text, hashtag or emoji to the end of your posts. Great for events and Twitter chats.
---
Fine tune your posts with find & replace
Posts with flair stand out and get shared
Automatically replace words with emoji or hashtags. Perfect for adding an emoji to certain words, creating hashtags from brand names and removing unwanted parts of the post.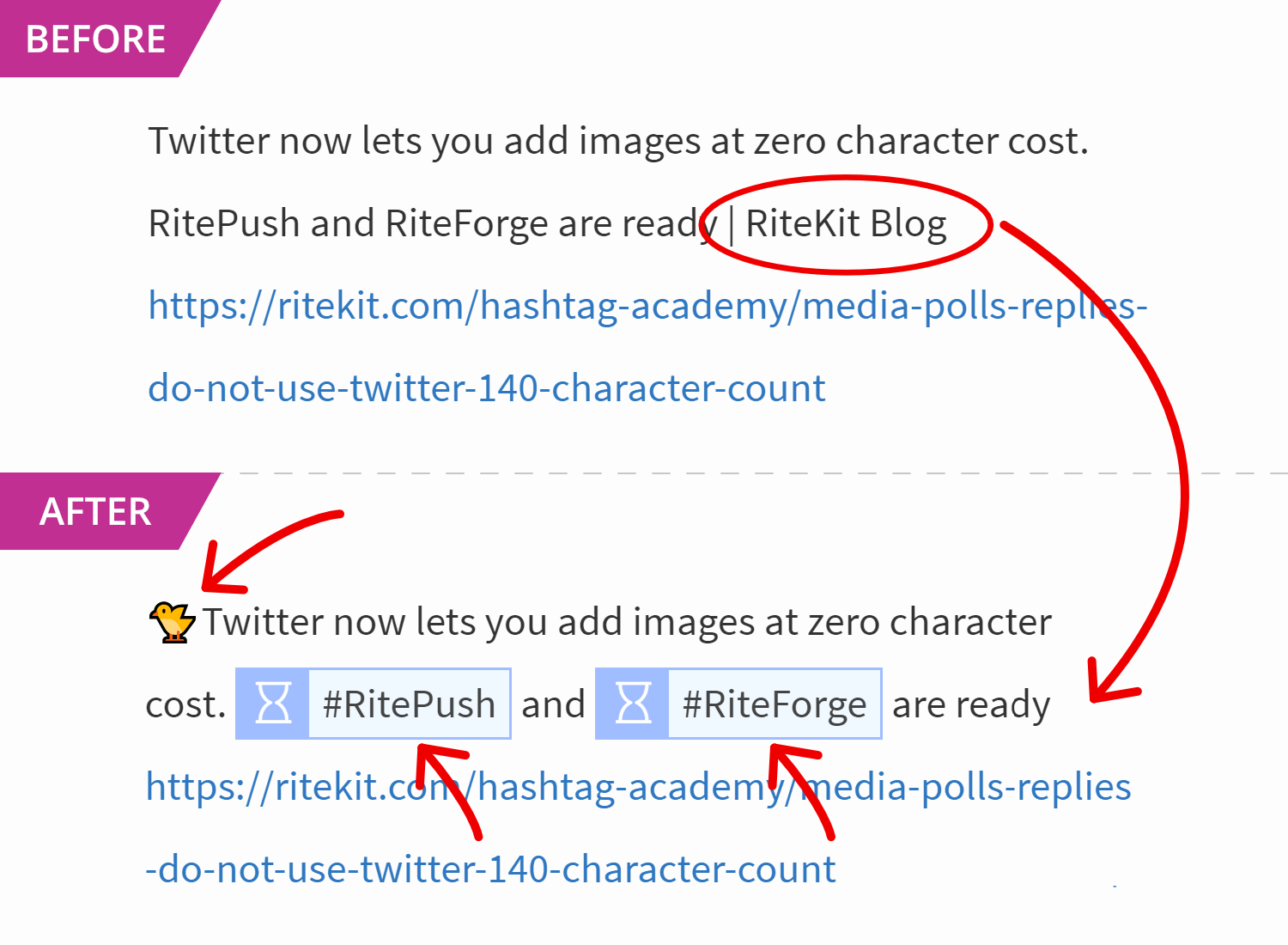 ---
---
RiteKit products featured in
RiteKit products used and trusted by